Reduce energy consumption in your buildings with room temperature optimization.
Reducing energy consumption without compromising healthy indoor environment and tenant satisfaction? Now it is possible with Freesi optimized energy.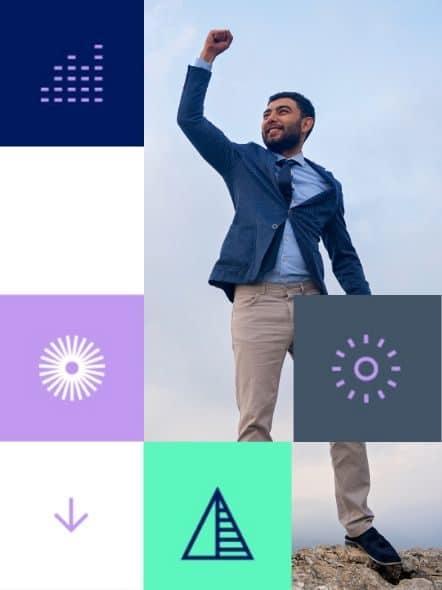 Why Freesi optimized energy?
With the crisis prevailing in Europe and the subsequent rise in energy prices, energy efficiency is more crucial than ever. One of the widely discussed and effective measures to reduce energy consumption in buildings is lowering room temperatures. Dropping the room temperature by one degree saves 5% on average in heating costs. However, to keep the indoor conditions pleasant for building users, we cannot drop the temperatures uncontrollably. To successfully optimize room temperatures, you have to find the right balance between energy efficiency and healthy indoor environment. But how?
In our recent case study, we found that in the heating season 2021-2022, more than 65% of the spaces in Freesi had the potential to reduce energy consumption with room temperature optimization. Based on our calculations, in a property portfolio of 100,000 m2 that could mean annual savings of up to 60,000 euros. However, even though the saving potential is significant, the challenges of lowering temperatures have prevented most of our clients from obtaining savings. Therefore, we wanted to develop a solution for unlocking the potential and finding the right balance between healthy indoor conditions and energy efficiency.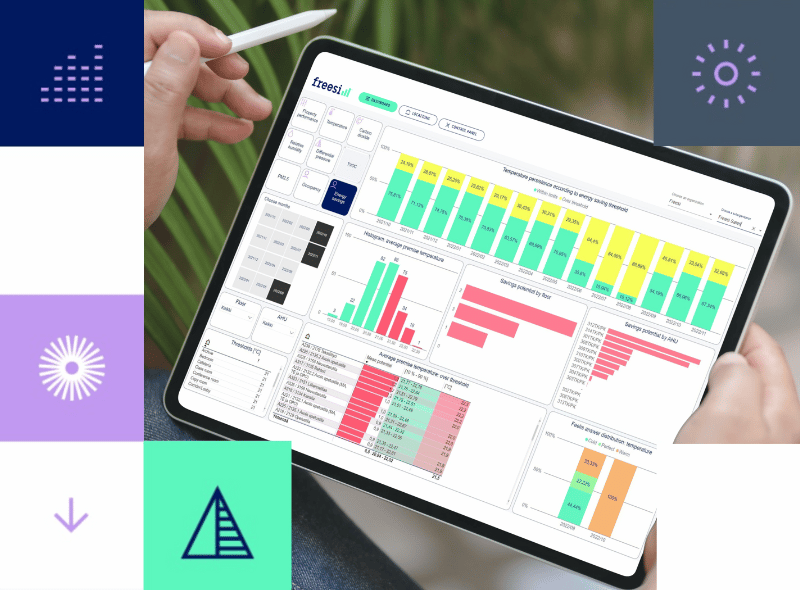 Reduce energy consumption in your buildings with room temperature optimization
Identify the properties in your portfolio that have saving potential
Ensure that the indoor conditions remain comfortable and the tenants satisfied during the adjustments
Credibly report to all stakeholders on the energy savings based on data
Ensure that the energy-saving measures do not harm the building
Successful room temperature optimization – How it works?

1. Measure conditions
It all starts with data. Room temperature data can be collected inexpensively regardless of the property's age or the building technology.

2. Locate potential
Diagnose the properties and spaces to be optimized in FreesiCloud. Identify on which floors, in which rooms, the saving potential is to determine the measures needed.

3. Take action…
Prioritize the properties where the measures are taken and inform the tenants about the upcoming changes. You can preview our tenant communication template here.

4. Monitor effects
Monitor the effects of the measures taken. Ensure that the target temperature is achieved and it remains. Monitor user satisfaction to ensure pleasant indoor conditions in the premises.

5. Interact efficiently
Keeping building occupants satisfied is a priority even during temperature optimization. Efficient communication ensures tenant satisfaction.
180+ organizations trust Freesi
Join the sustainability leaders of today with Freesi Optimized Energy.