FEELIS™
Collect premises-specific feedback on indoor air conditions in real-time with Feelis. Easy-to-use graphic user portal, info screen display view and feedback analysis tool make indoor air communications easy and effective.
Improved property user satisfaction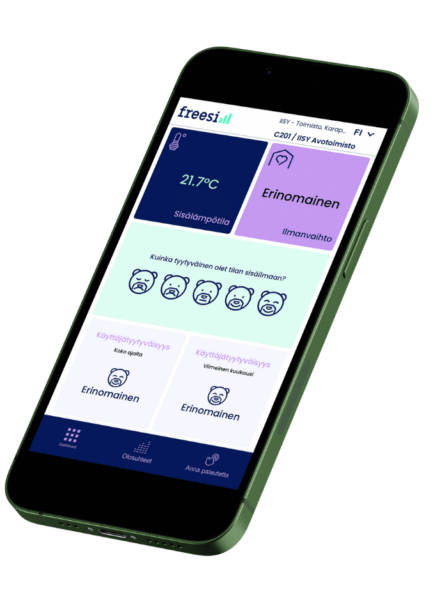 FEELIS™ indoor air communications briefly
Room feedback system for users
Device-independent room feedback system for users. The guiding room sticker and QR code allow users to provide feedback on the conditions.
Condition survey for users
Online condition survey for users. Ensure the success of completed measures and the users' satisfaction with the conditions.
Indoor air information for users
An information page describing the indoor air situation. Enhance condition communications with room stickers, information displays and websites.
Experienced & measured data combined
Additional service: If you use the FREESICLOUD™ system and indoor air measurements, you will be provided combination reports free of charge.