FreesiCloud™
Advanced analytics software for monitoring, analysing and optimising the indoor conditions of large property portfolios.
Easy-to-use interface for visualizing indoor climate data
Advanced analysis & reporting tools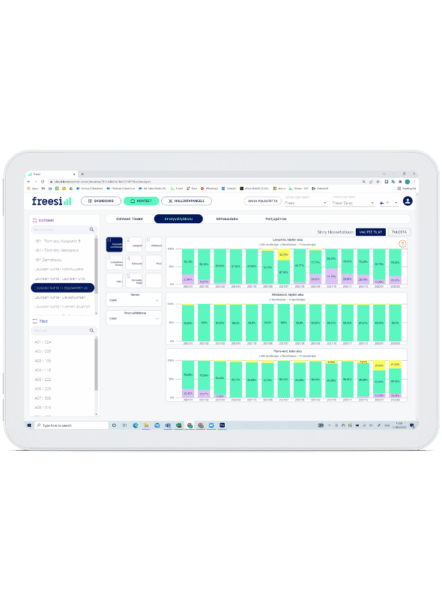 FreesiCloud briefly
Indoor air manager's toolbox
Real-time indoor air data, site reports, analysis tools and event logs for your entire property portfolio.
Calculation of indoor air index
The indoor air index is a key figure that you can use to ensure the development of the property stock's indoor air and the success of completed measures.
Modern and secure cloud service
Your indoor air data is safe in an ISO/IEC 27001-certified machine room, and you can access it anywhere without software installations.
Smart indoor air control room
Additional service: Continuous identification of deviations, risk assessment, smart alerts and a tool for event management.
Integration of property systems
Additional service: Integrate to building automation, property management, energy management services or your other systems.
Dashboard