Indoor climate management as a service
Improve air quality, increase tenant satisfaction, reduce energy usage, and decrease building maintenance costs with indoor climate management.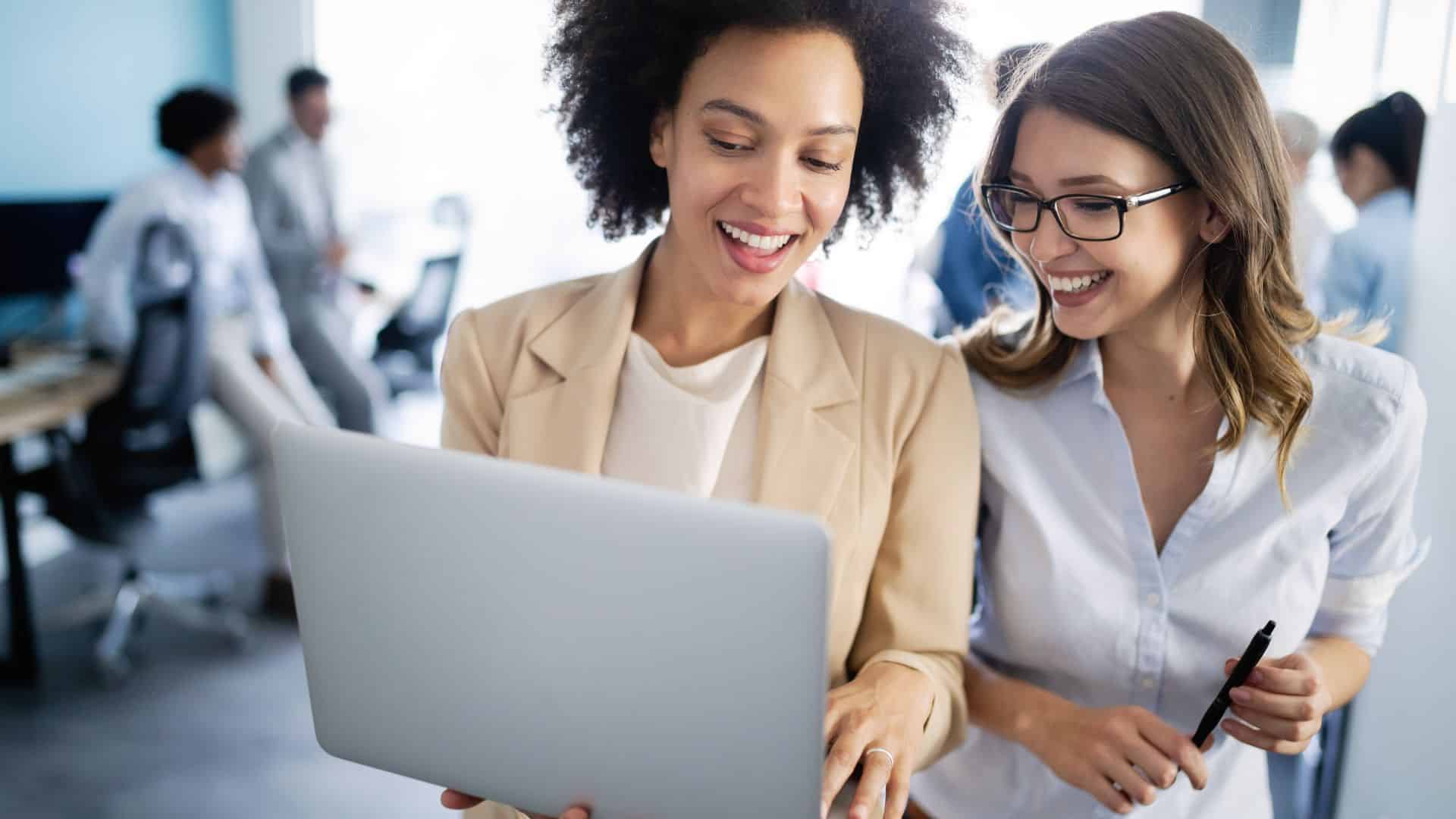 What is indoor climate management?
Indoor climate management is a solution for monitoring & optimizing indoor conditions in large building portfolios to provide a healthy and productive indoor environment for building occupants while reducing energy usage. Our easy-to-use monitoring system will provide you with real-time data on air quality, allowing you to make informed decisions about how to improve tenant satisfaction while making your buildings more sustainable.
Freesi combines measured indoor air quality data with hyperlocal tenant feedback to provide actionable insights on where and how to improve in your portfolio to improve air quality, increase comfort for occupants, reduce energy usage, and decrease building maintenance costs. This way, you can make your buildings more healthy, sustainable, and desired by tenants.
Indoor climate monitoring provides peace of mind for property owners, managers, and tenants. It enables you to make informed decisions based on data to maximize your properties' return on investment sustainably. Keep scrolling if you want to learn more about indoor climate management's benefits and how it works!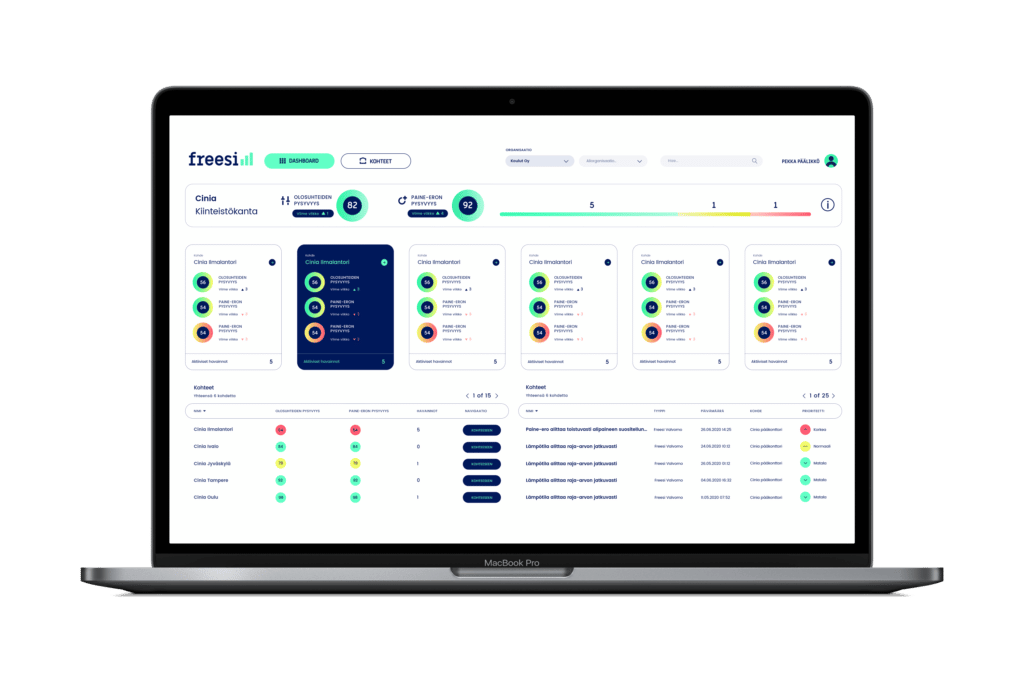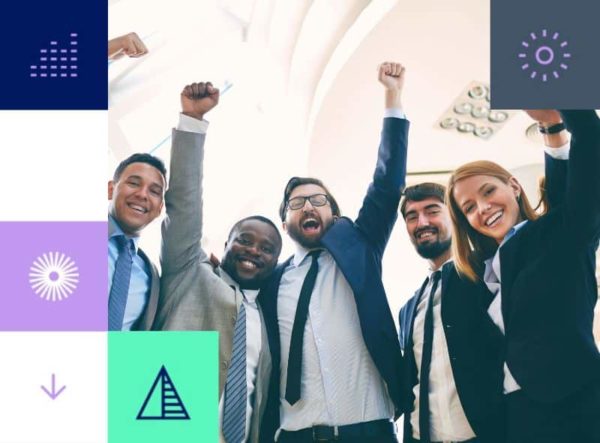 Make your building portfolio healthy, sustainable, and desired by tenants with indoor climate management.
Improved indoor air quality & healthy indoor conditions
Reduced energy consumption & costs
Reduced building maintenance costs by up to 30%
Why indoor climate management matters?
Maintaining your properties is key to attracting and retaining tenants, but investing in improving the indoor air quality of your buildings can also have significant financial benefits. Poor indoor air quality can cause headaches, joint pain, and fatigue, and it can encourage airborne virus spread and increase susceptibility to colds and respiratory illnesses, for example. Moreover, poor indoor air quality not only affects the health and productivity of your tenants but can also result in increased absenteeism and turnover.
85% of tenants rate indoor air quality as the most important criterion for rental premises. Happy, healthy tenants are more likely to renew their leases and refer others to your properties. Hence, tenant satisfaction is crucial for property owners and managers aiming to maximize the return on investment on their properties and indoor conditions should not be overlooked. Moreover, it is five times cheaper to keep clients than to generate new ones, and this same concept applies to property owners/managers and their tenants. Hence, indoor air quality monitoring is essential part of owning & managing buildings.
Besides ensuring safe and healthy indoor conditions, indoor climate management lowers building maintenance costs by up to 30% and reduces energy consumption. With the current energy crisis and increasing energy prices in Europe, energy efficiency is more important than ever. You can find the right balance between energy efficiency and a healthy indoor environment with indoor climate management.
Indoor climate management process – How it works?
Want to find out how the process works? How do we achieve the benefits? First, we collect indoor quality data from the building portfolio with IoT sensors or through building automatio system API. Then, we bring all the data to our FreesiCloud analytics software, where you can easily interpret the data with advanced visual analytics tools. Third, for effortless risk detection, we utilize AI to monitor the data. And fourth, we provide actionable insights for our clients to improve indoor air quality, increase tenant satisfaction, reduce energy usage, and decrease building maintenance costs. Keep scrolling to find out more about these stages of indoor climate management!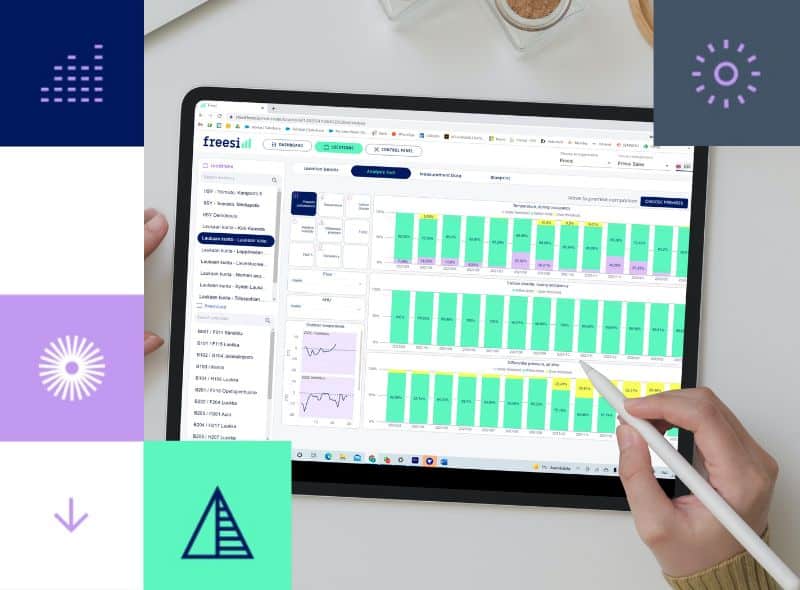 1. Data collection
There are two options to collect the data from the buildings:
1. IoT sensors – With the new technology, indoor air quality data can be measured with IoT sensors inexpensively from any building regardless of the property's age or the building technology. The most typical variables measured are: Room Temperature (°C), Carbon Dioxide (CO2), Relative humidity (RH), Barometric pressure, Volatile Organic Compounds (VOC), and Particulate Matter (PM).
2. Building automation system API – In some modern buildings the indoor air quality data can be collected through building automation system. We are able to connect to the majority of building automation systems like Siemens Navigator, Schneider EcoStruxure Building, Fidelix Cloud, Caverion Drive (SmartView), Honeywell Niagara (ARE Sensus, Centraline ArenaNX, Trend Control IQVision), Ouman Ounet, and Granlund Manager (Metrix).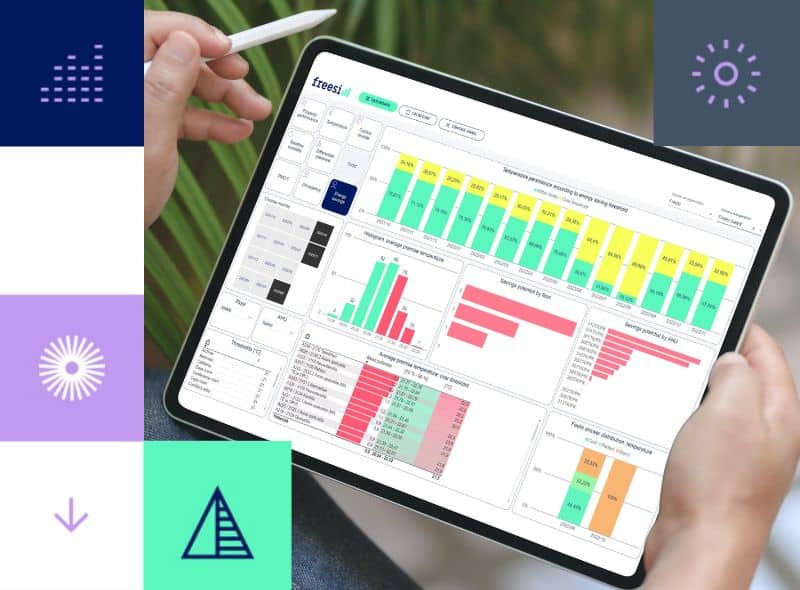 2. Data visualization & analysis
Analyze & interpret the indoor air quality status in your portfolio with FreesiCloud software. Find out immediatey where and how to improve, and take data-based decisions.
Advanced analytics tools to understand the data
Technical activity tracking
Indoor air quality reporting features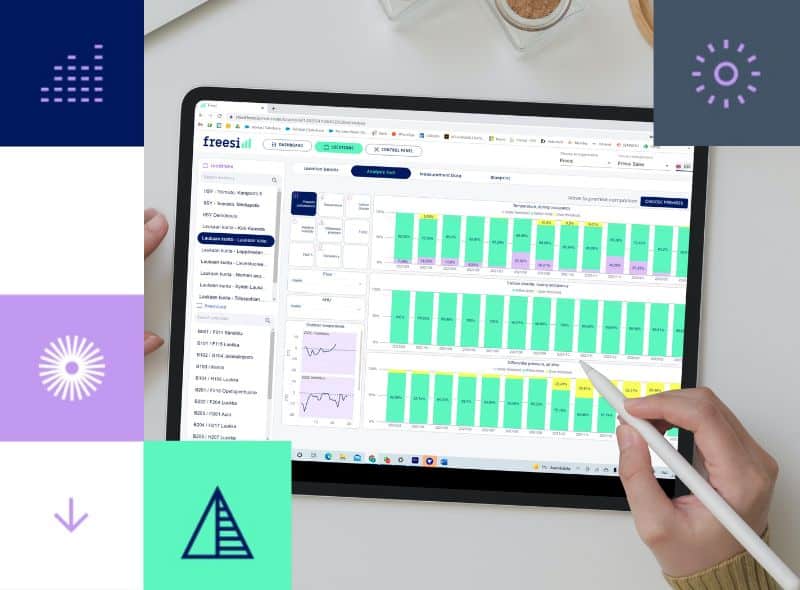 3. Risk detection
To make indoor climate monitoring more effective, we utilize AI to detect indoor air quality risks and save time from manual monitoring. Our team of engineers verifies the notifications and informs the client when action needs to be taken. This way, we can make indoor climate monitoring effortless even in large building portfolios.
Continuous risk detection
Intelligent actionable notifications
Maintenance book tickets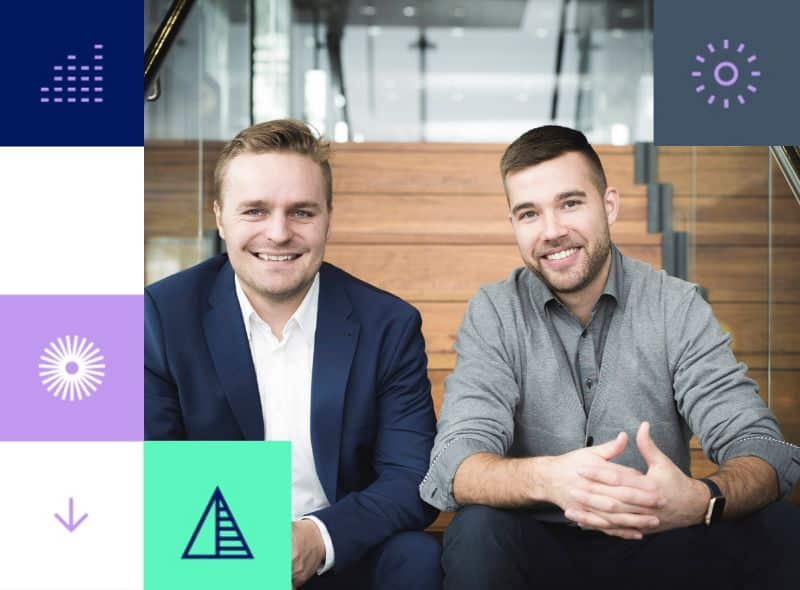 4. Continuous development
Freesi has a team of experienced engineers specialiced in indoor conditions, HVAC, and building automation, providing indoor air quality workhsops for our clients if needed. In the workshops you get actionable suggestions on where and how to improve. This is a popular additional service with our clients who want to save time and make indoor climate management as easy as possible.
Engineer's improvement suggestions
Activity success validation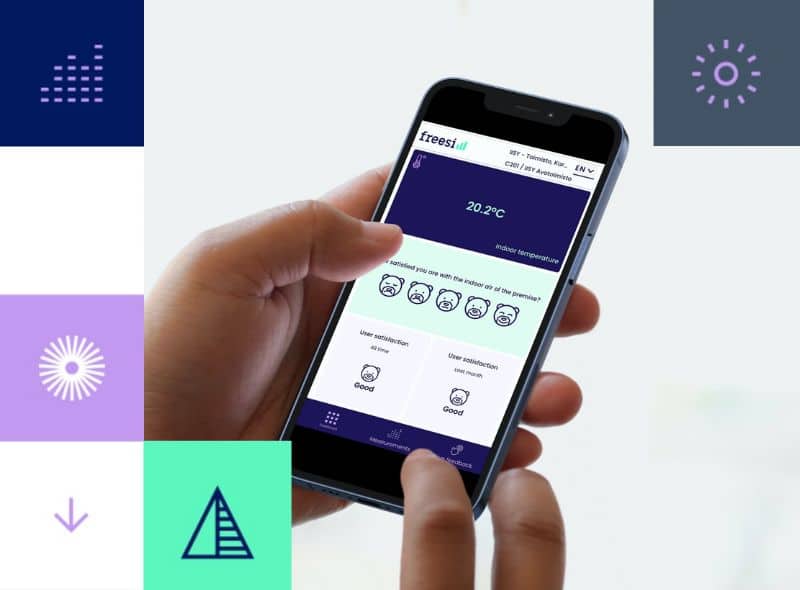 5. Tenant experience
As a responsible building owner or manager tenant satisfaction is probably a priority for you. One of the many unique features of Freesi is that is combines user experience data and measured indoor conditions. Our easy-to-use feedback system enables monitoring tenant satisfaction in real-time.
Real-time premise specific feedback
Graphic user portal, simple display view for info screens, and advanced analytics tool for
Why choose Freesi as your indoor climate management service provider?
Freesi provides Europe's leading solution for monitoring & optimizing indoor conditions in large building portfolios. 180+ real estate clients have chosen us as their indoor climate service provider, and our award-winning solution is already deployed in 2.000.000 m2 of building area in the public sector, commercial real estate, and construction. Freesi is the choice for monitoring and optimizing indoor conditions in Finland and worldwide. Freesi is already deployed in properties in 9+ countries, and we're scaling fast!
Freesi is a scalable solution with fast international deployment readiness to monitor & optimize indoor conditions even in large global portfolios. We want to make the service deployment as easy as possible for our clients. We understand the challenges of deploying new services in your portfolio and we are committed to supporting you through the onboarding process. The service can be deployed regardless of the building's age or technology at any stage of the property's life cycle.
We can only speak on our behalf on what we see as the driver for our vast success in the industry. However, our team is committed to providing the best indoor climate management solution. We stay active in our product development department to cater to our clients' needs best. We're honored to be awarded as the building management technology solutions provider of 2021 & 2022 and recognized as the 33rd fastest-growing technology company in Finland in 2022 by Deloitte.
Let's get you started with improving your property portolio's indoor air quality, reducing energy usage and lowering maintenance costs.
If you're wondering where to start, our experts are more than happy to assist you. Book a meeting with us and we will get back in touch with you soon!