Ensure the healthiness of your premises with indoor climate monitoring
Identify risk factors and prevent the occurrence of indoor air problems. At the same time, you will improve the cost-efficiency of building maintenance.
Create a more positive public image by transparently presenting the indoor air situation of your property portfolio.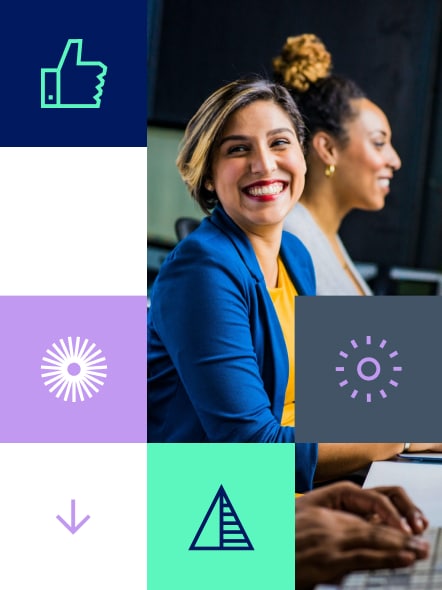 Safeguard your future's indoor climate with us today.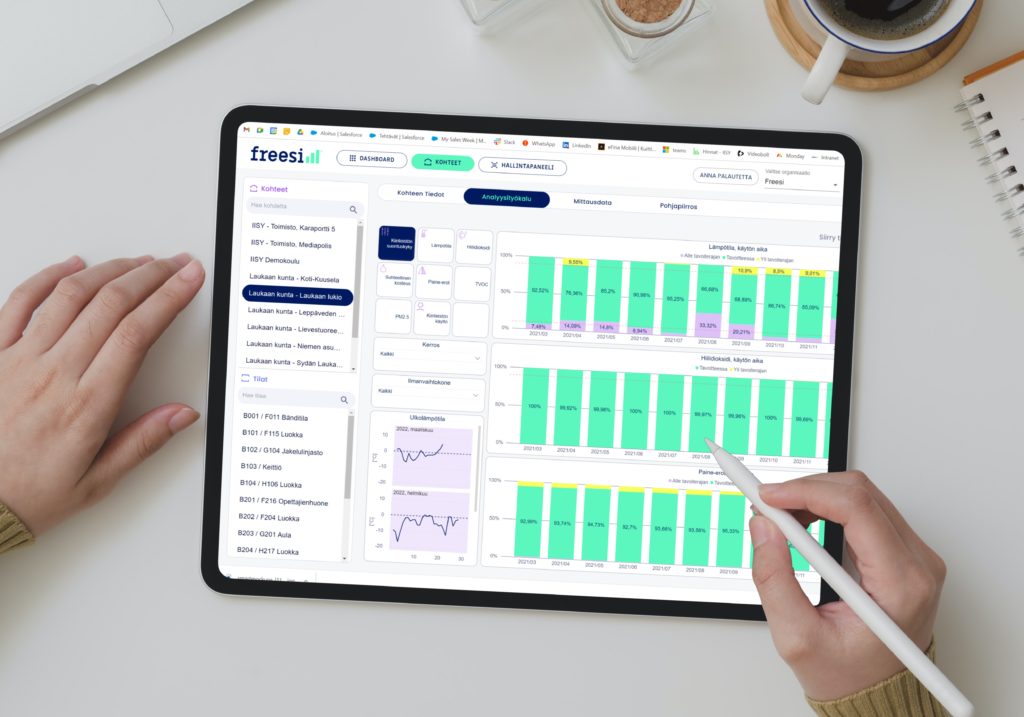 All indoor air data collected in one
Report and monitor the overall situation of your property portfolio effortlessly using FreesiCloud's advanced analysis tools.
Make conclusions easily using the easy-to-use graphic software.
Make building maintenance more effective with advanced AI-assisted observations.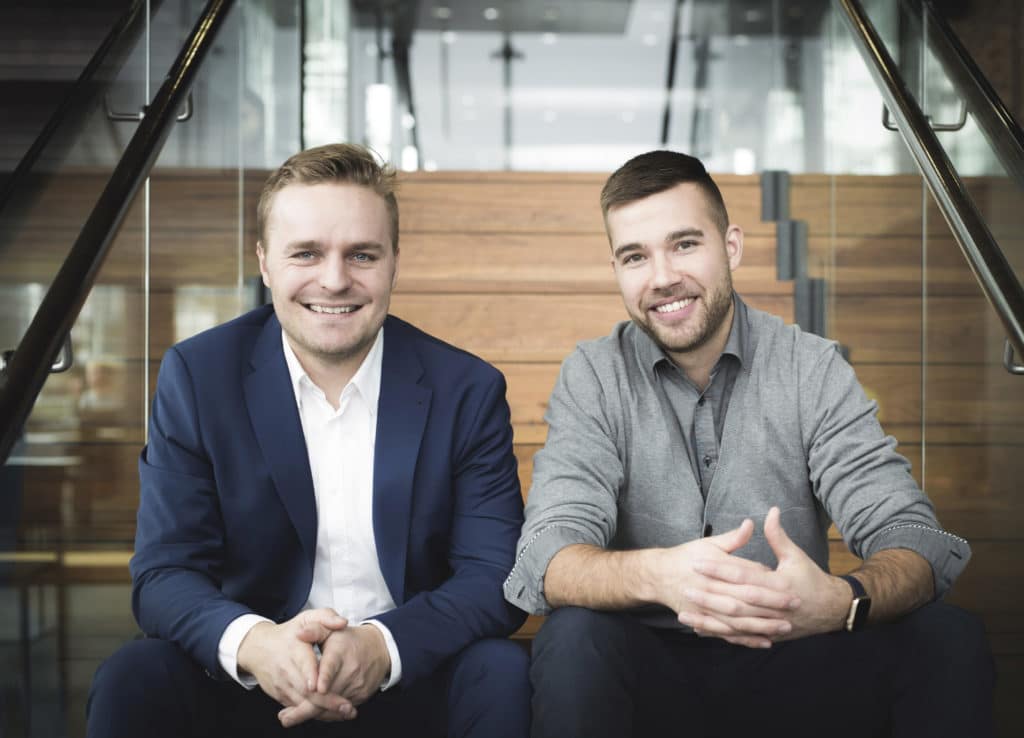 Certainty of indoor conditions
Ensure your property portfolio's indoor air conditions and safeguard healthy conditions for the property users.
Prove the success of completed adjustments with the help of measurement data.
Take care of indoor air related communications with ease.
The latest technology offers the opportunity for cost-effective indoor climate monitoring, which will provide certainty of indoor conditions and allow us to respond to any risk factors where necessary.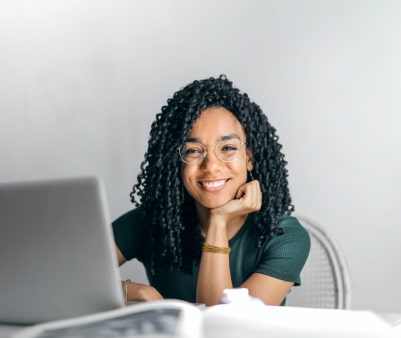 Cost-efficiency
Save up to 30% with proactive maintenance.
Make informed decisions by allocating resources and prioritising investments using insights derived from measurement data.
Carry out energy-saving measures without compromising the indoor climate or building.
Better health and energy savings are created with Freesi.
0.22
€ / m2 / month
Amount of savings
Properties' average savings produced by Freesi.
+35
%
Increase in work productivity
Improvement of good indoor air has on work efficiency and quality.
0.122
€ / m2 / month
Freesi's cost
Typical cost of the Freesi indoor climate service for the customer.
Calculate your price
+25
%
Increase in profit potential
Achieve up to 25% higher investment returns on the property.
-30
%
Costs
Decrease maintenance costs by up to 30% with proactive interventions.