NCC produces lifecycle services for the City of Espoo. As part of the lifecycle repairs of the city's schools, for example, Karakallio School has introduced the Freesi indoor climate service, which can be used to continuously monitor the indoor climate quality and interventions to any changes can be immediately carried out together.

The repairs of the first cycle of Espoo's lifecycle school repairs have already been
completed. The lifecycle model of the second cycle's sites, which are the schools in
Espoonlahti, Karakallio and Maininki, includes the schools' renovation and maintenance for a total of 25 years. The Freesi indoor air service has been selected to monitor the indoor air conditions of the properties.

– We decided to introduce the Freesi sensors because it was suspected that there were indoor air problems at the property. We needed absolute data to support the suspicions so that we would know what the situation was, explains Toni Engman, Property Manager at NCC.
– Freesi came into the picture so that we could verify the situation. We have ordered a
particular type of property with specific services and conditions. Now we have confirmed that we have gotten what we ordered, emphasises Leif Ilander, Real Estate Service Manager at Espoo Facility Services.
Scepticism has diminished
Before introducing the Freesi indoor air service, Ilander was somewhat sceptical about it. He was not convinced that such a system could verify indoor air issues.
– It is my pleasure to say that my scepticism on this matter has diminished.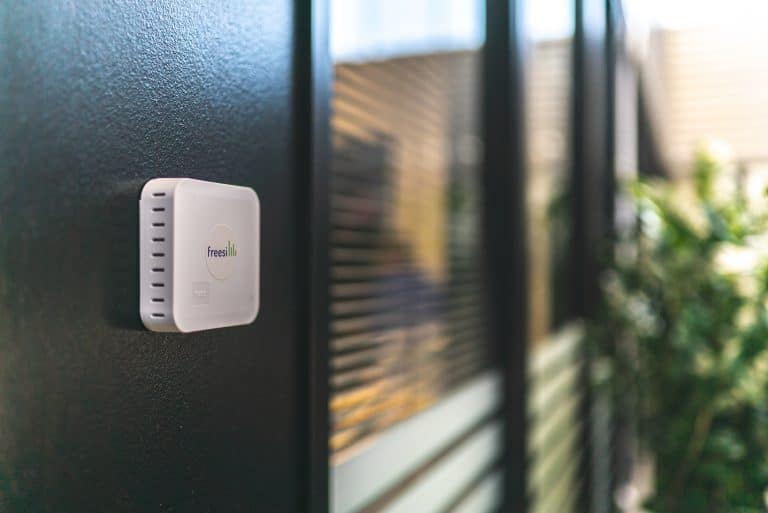 Changes are intervened in together
Currently, the sensors can measure indoor air temperature, humidity and VOC emissions.

– This has allowed us to verify that there are no indoor air problems. If any changes occur in the situation, we can intervene in them immediately, says Ilander.

– In our opinion, the cooperation works well for the City of Espoo and Freesi. We obtain
sought-after data, and we can jointly proceed with the matter, Engman emphasises.

– Our cooperation with NCC works excellently. There are no problems, and the service is faultless. All the customer satisfaction surveys and the direct feedback received from users have shown that things work, and they are satisfied, praises Ilander.